State of the Art
About
Our meticulous attention to material innovations and garment design ensure that our high-tech medical apparel provides unparalleled comfort and freedom of movement throughout the duration of long shifts and medical procedures.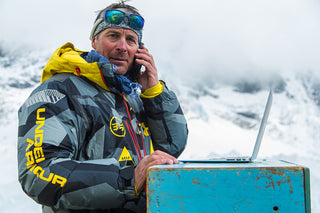 OUR FOUNDER
Kyur® was founded by award winning designer Nick Cienski. He has led product design and innovation teams at Under Armour, Salomon and Arc'teryx. Nick is also an accomplished high-altitude mountaineer who has climbed on the world's highest peaks.
Now, leveraging his twenty-five-year history of designing some of the most technically advanced apparel in the outdoor and athletic industries, Nick is bringing his product expertise to the medical apparel market. Kyur® products are designed, developed and manufactured (2 styles) in Baltimore MD.

His past collections have been worn by Olympic champions, members of U.S Special Forces, some of the best high-altitude Sherpas, mountain rescue teams, A-list celebrities and most recently Sir Richard Branson during his inaugural Virgin Galactic flight to space. 
DESIGN & INNOVATION
"Instead of trying to build another low cost fast-fashion scrub that we could mass produce in Asia, we are choosing to focus on creating highly desirable, highly technical collections that exceed our customers' expectations of performance." Nick Cienski
When saving lives in a triage scenario in the field or in the operating room, mental and physical stamina are paramount. Kyur® is the first medical apparel brand to approach "scrubs" from the science perspective of elite athletes, mountaineers, polar explorers and astronauts who depend on technical fabric innovations in order to survive and excel in their environments. Zero distractions equals higher performance.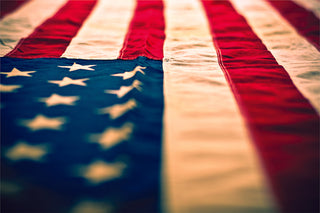 MADE IN AMERICA WITH A LIFETIME GUARANTEE
We source, design and manufacture in America from premium U.S made materials. We are proud to support local businesses and communities.

We take pride in the products we make and stand behind the quality and workmanship. As such, Kyur® garments are warrantied against defects in materials and workmanship for the life of the product.
SUPERIOR QUALITY & DURABILITY
Simply put, better products cost more. First Responders NEED high performance gear so they can do their life-saving work. To that end we obsess every design detail and don't spare any expense to make the highest performing medical apparel in the world.
NON-PROFIT PARTNERSHIP AND GIVEBACK
Our mission and values reflect our commitment to donate a portion of our profits to further social responsibility and economic progress in our selling region and beyond.
Mission 14® has successfully run a sewing school in Nicaragua since 2016 offering classes to some Managua's poorest citizens. Their focus in not just in teaching a skill but actively partner with that country's largest apparel manufacturing facilities to find their graduate's work. Their five-week course has lifted hundreds of people out of abject poverty who otherwise would have been relegated to menial labor for $1 a day.
In fact, the re-usable fabric bag your product is shipped in is made by Mission 14® students as part of their training. They cut the fabrics from patterns, sew the bags, stitch on the label and insert the pull cord. The fabrics are donated from local factory partners who hire our graduates. To learn more about Mission 14®, click below.